Ban plastics? Let's change our habits instead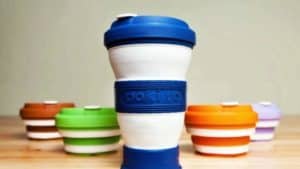 23 Oktober 2019
Plastic pollution has been a curse on the planet, causing as it does an existential threat to marine ecosystems. Millions upon millions of tons of discarded plastic has ended up in the world's oceans, polluting marine environments and sickening marine life from the smallest fish to the largest whales.
Plastic waste also befouls much of the planet's land surface with piles of trash often serving as breeding grounds for diseases. In response, more and more governments are seeking to reduce their citizens' plastic footprints by banning certain disposable and single-use plastic items from straws to shopping bags. The European Union, for one, passed a law to outlaw several single-use plastic items in coming years.
But that may not be the most effective answer, argues Kim Borg, a researcher of human behavior at the Monash Sustainable Development Institute of Monash University in Australia. Instead, she argues, sustained media attention to the harm plastic waste does to the environment can have a positive influence over consumers' behavior.
"Research has found that simply providing information through awareness campaigns is unlikely to change behaviour. What media attention and campaigning can do is increase the public visibility of an issue," Borg writes.
"This can indirectly influence our behaviour by making us more open to other interventions and by signalling social norms – the unwritten rules of acceptable behavior," she adds.
"Successful behaviour change campaigns must empower individuals," the researcher elucidates. "We should be left feeling capable of changing, that changing our behaviour will impact the problem, and that we are not alone."
Businesses too can nudge their customers in the right direction by offering small financial incentives and rewards for wasting less. Department stores can give discounts to people who bring their own reusable shopping bags, while coffeehouses can reward patrons for bringing and using their own reusable cups.
Plastic straws could be stopped being handed out to customers with their drinks unless they specifically ask for one. "We can also encourage retailers to 'change the default,'" Borg argues. "Japan increased the refusal rate of plastic bags to 40% after six months of cashiers simply asking people if they wanted a bag."
Consumer demand, she adds, "also encourages manufacturers to make more convenient reusable options, like collapsible coffee cups and metal keychain straws. Businesses can also make reusables more accessible by introducing product-sharing schemes like the Freiburg Cup in Germany or Boomerang Bags in Australia."
The post Ban plastics? Let's change our habits instead appeared first on Sustainability Times.