A robust future for EVs remains in doubt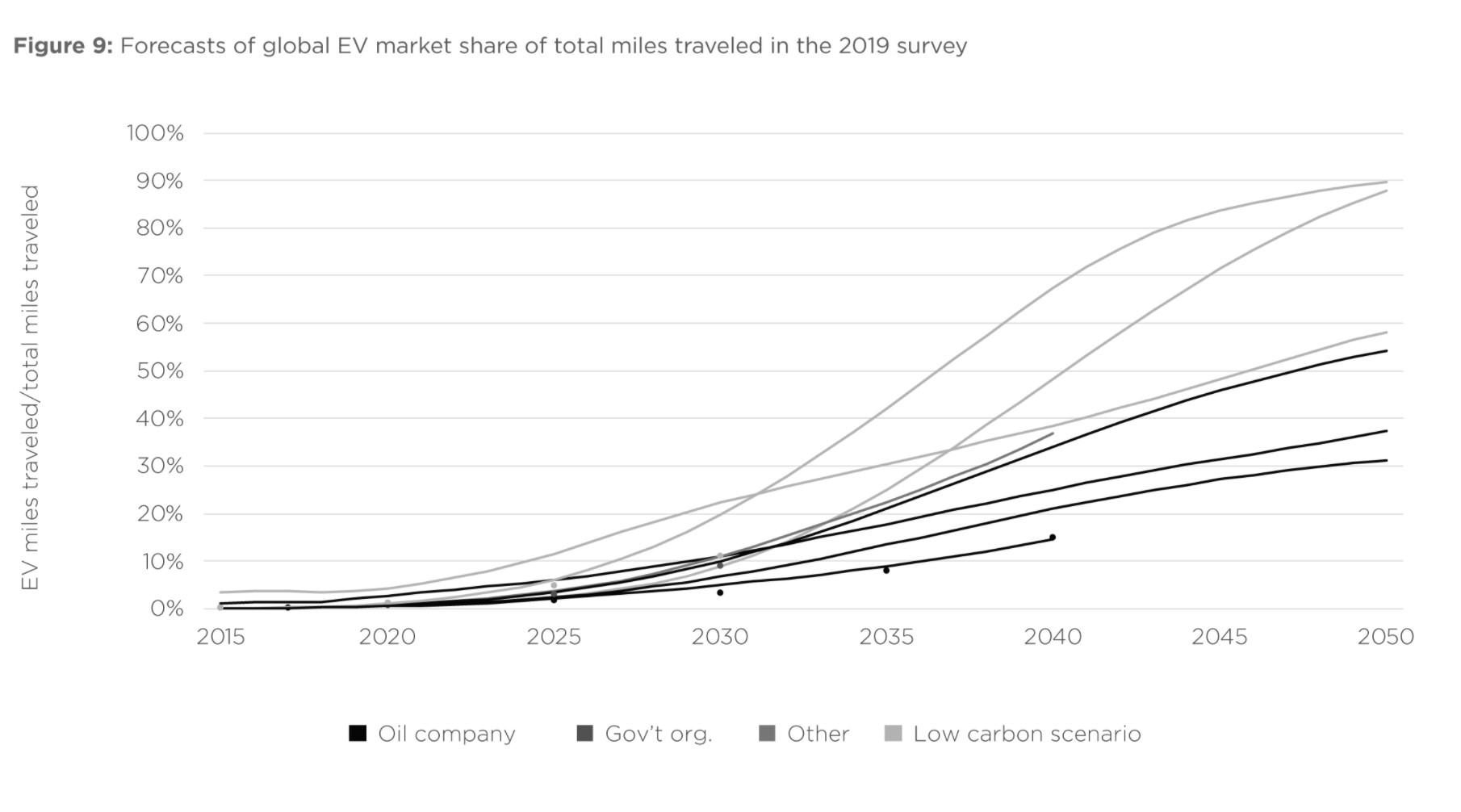 27 Desember 2019
Projections about the spread of electric vehicles have never been straightforward. A new study helps shed some light on possible EV futures. It's built upon 17 forecasts submitted by governments, thinktanks, consultants, investment banks, and oil industry representatives.
The Electric Vehicle Penetration and Its Impact On Global Oil Demand survey, the second it its kind, aims to become a benchmark on the topic in years to come. It was carried out by Marianne Kah, a researcher at Columbia University's Center for Global Energy Policy. The report summarizes this year's results and compares them with previous findings.
Despite positive trends in renewables and energy storage, projections for the spread of EVs have got less ambitious this year. This has to do mainly with expecting increases in battery prices without subsidies, which could decrease the competitiveness of EVs with vehicles boasting internal combustion engines.
EV batteries are expected to become competitive with the internal combustion engines only in 2025, which is when they reach a $100/kWh milestone based on median timing estimates. Uncertainty about growth rates has left its mark on overall car sales with over 60% of surveyed entities having reduced their sales compared to last year's survey.
In terms of projected EV miles traveled for 2040, the lowest forecast of their share is 15%, owing to expected developments in autonomous vehicles. Low-carbon projections for EV miles traveled fall between 40% and 70% for 2040.
The study puts a special focus on the links between EV spread an oil demand, which is projected to decline in most scenarios. In the lowest carbon scenario, the sector's oil demand may go from the current 25 million barrels per day down to only 10 million barrels per day in 2040 and 3 million barrels per day in 2050.
The study also comes with a warning: "There is a risk that policymakers and shareholders overestimate how quickly the global oil demand trajectory can flatten and decline and underestimate the decline in existing production."
The author suggests that we might need to invest in oil supplies to ward against declines in production. While the report considers the potential for increases in the fuel efficiency of standard vehicles, it doesn't fully tap into the potential for innovation within renewables and batteries, which may provide EVs with a more certain position on the market in years to come.
Still, according to three out of 17 projections, it is possible to achieve a close to 100% share of EVs within total vehicle sales in 2050. What with growing uncertainty, this projection can serve as a source of hope.
The post A robust future for EVs remains in doubt appeared first on Sustainability Times.